Are The Agberos Above The Law In Lagos State?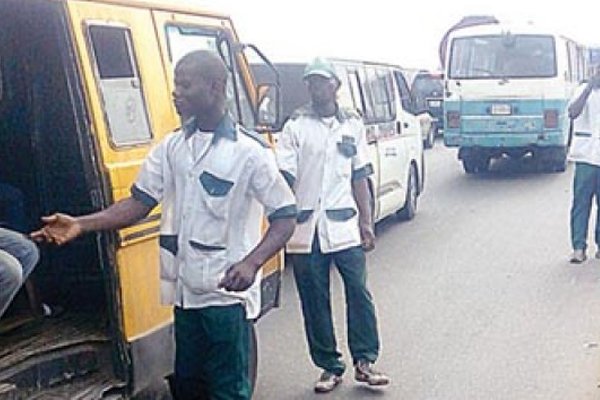 They don't build roads. They don't repair roads. They don't clean roads. They do not buy vehicles for commercial vehicle operators. They do not stand as guarantors for drivers and riders when they need loans from lenders to purchase their vehicles.
Yet, the Agberos in Lagos – under the guise of the NURTW, MOALS, etc. – generate mind-boggling income for themselves from the illegal levies they extort from commercial vehicle operators.
What is more unfortunate is that they carry out their illegal  activities on roads and infrastructure built and maintained by the state government.
Indeed, the agberos are a second government in Lagos. They act with impunity and most times get away with their atrocities.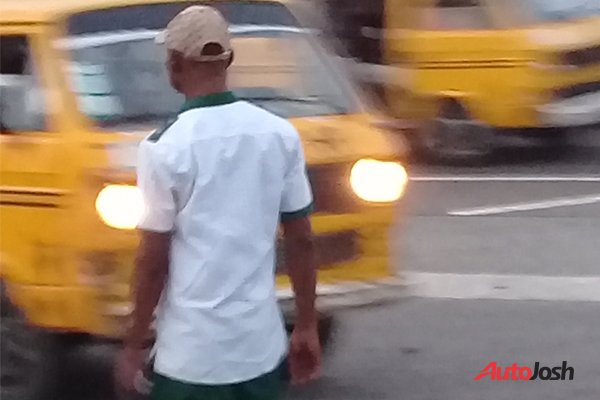 They parade their goons at every bus stops and forcefully collect bizarre levies from helpless commercial bus drivers, tricycles and motorcycles riders, etc.
Refusal by drivers and riders to pay these illegal levies can lead to the dismantling of some essential parts of their vehicles such as the wipers, side mirrors, fuel tank covers, engine covers, the rubber window seals, etc.
They even beat up drivers and riders, many of whom are hardworking family men toiling to fend for their families in a very economically hostile society. Some of them even die from the assault on them by the agberos. Yet, this method of operations go unquestioned and unregulated.
This simply shows the depth of authority exercised by an illegitimate set of hoodlums in a supposed developed Lagos.
Every day, these fantastic mix of transport union and street gang demand from each commercial vehicle operators overwhelming amounts.
On some routes, agberos collect as much as N4, 500 in several trances from a single bus driver. Mind you, this is in a state that boasts of tens of thousands of commercial vehicle operators.
They charge all sort of levies: "owo booking (booking fee), owo chairman (chairman's money), owo ero (passengers fee), owo olopa (police fee), owo Lastma (Lastma fee)", 'owo weekend" 'owo task force, 'owo organizing,' 'owo traffic,' 'owo environmental', the list is endless.
All these also clearly demonstrate the complicity of the different authorities in this illegal enterprise.
Perhaps, this explains why the drivers and riders never protest against this oppressive regime. They understand quite well that every authority – the police, LASTMA, state and Local Government – are all in on this. They also understand that there are underlying connivance of politicians in this grand extortionist cartel.
Interestingly, a school of thought believes that Agberos in Lagos generate more monies than the monthly IGR of some states.
So, where does all these monies go?
Exactly how much of the monies that they collect contributes to the internally generated revenue of the Lagos state?
Why has successive governments in Lagos state ignored a system that generates jaw-dropping fortune on the roads that they did not build and that they do not maintain?
Granted, this menace is not limited to Lagos state alone. However, Lagos state provides a disgraceful model for this practice.
What is even more unfortunate is that Lagos state is striving hard for the status of a mega city.  Which serious city in the world showcases such an aberration on its streets?
On record, the only period that Lagosians enjoyed some respite from the menace of the Agberos was during the regime of Col. Buba Marwa. His "Operation Sweep" – a joint police and military intervention – ensured that Lagos state enjoyed temporal salvation from the terror unleashed by these hoodlums.
Tragically, the return of democracy in 1999 resurrected and gave impetus to this regime of terror activity. Successive administrations appeared to defend their interests.
In fairness, the administration of ex-Governor Fashola made a feeble attempt to confront this illegality.
On August 3, 2012, the Fashola administration enacted the Lagos road traffic laws. This law outrightly banned the activities of the Agberos both at motor parks and at bus stops. Curiously, the enforcement of that law by the chest-beating administration only lasted for 3 days.
Interestingly, that law still exists. Yet, there has been no political will to enforce it.
Also worthy of note is that, 50% of the violent activities in Lagos is because of the activities of the agberos. Their frequent clashes with rival groups constitute about 50% of the spate of insecurities experience in the state.
So, is the covenant politicians have with the agberos more important to them than the social welfare of the provision of welfare and security for the citizens?
In conclusion, it is quite curious that Lagos state – a state that is so desperate to further increase its IGR – has not looked in the direction of taking over the duty of "taxing" commercial vehicle operators from the agberos.
Perhaps, if they look in that direction and introduce a more civilize method of collecting levies from drivers and riders; it will come with not a few benefits.
For instance, there will be less traffic gridlocks, less arbitrary hike in fares, sanity at bus stops, saner driving by commercial drivers, and of course, more IGR for the state.
Itesiwaju Ipinle Eko lo je wa l'ogun