Amazing N240m Bentley Bentayga Mansory Spotted In Lagos (Photos & Video)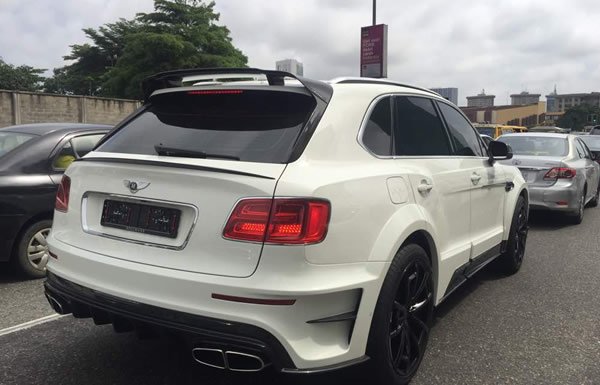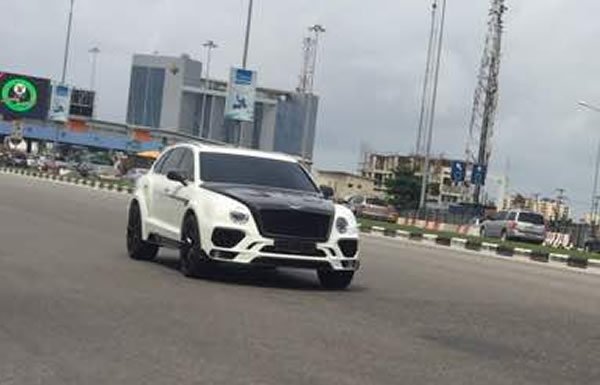 Abeg, who get this rolling N240million with 691 horsepower and 774lb ft of torque?
The Bentley Bentayga Mansory is Amazingly Amazing as it's dripping with plenty of carbon fibre. The 6.0-liter bi-turbocharged W-12 engine propels the SUV from 0-60 in 3.9 seconds.
I had to take a fast lane through the tollgate and parked for about 7 minutes in order to have a second look at this.. what you might call it!
Tell us the name of the owner in the comment section.
See more photos and video..
See Related Post: 7 reasons Nigerians will buy this N160m 2017 Bentley Bentayga SUV.