Bentley To Retire Flagship Mulsanne With A Limited 6.75 Edition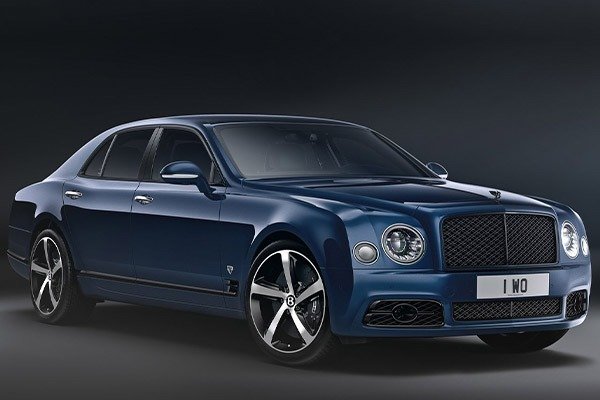 Bentley Motors has announced the retirement of its most iconic sedan yet – The Mulsanne. In preparation for this glorious exist, Bentley Motors is manufacturing a limited edition model called the 6.75. Bentley will only manufacture 30 of these large sedans. After that, it will be discontinued. The Flying Spur will take over as the company's flagship sedan.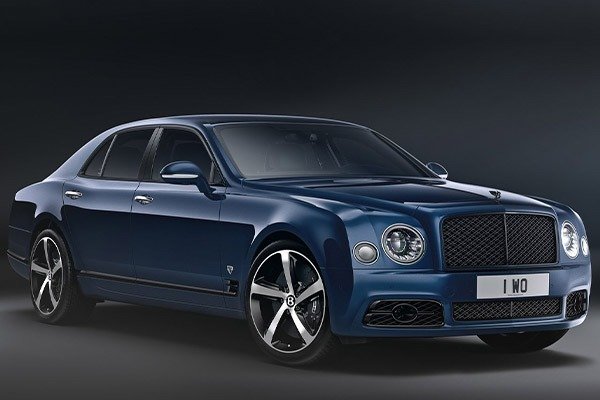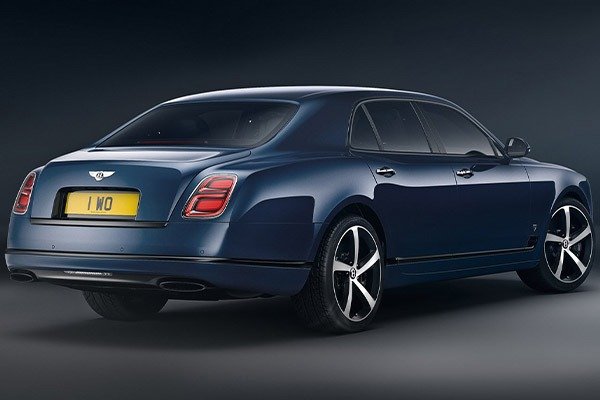 On the exterior of the car, gloss black bright ware will accentuate the individual customer's choice of paintwork, but with headlamps and tail lamps wrapped in bright chrome. Dark tint treatments to the Flying B bonnet mascot, Mulliner Serenity radiator grille, and exhaust finishers bring definition to the front of the car, while the 21″ five-spoke Mulsanne Speed wheel will feature a unique bright-machined finish with gloss black pockets.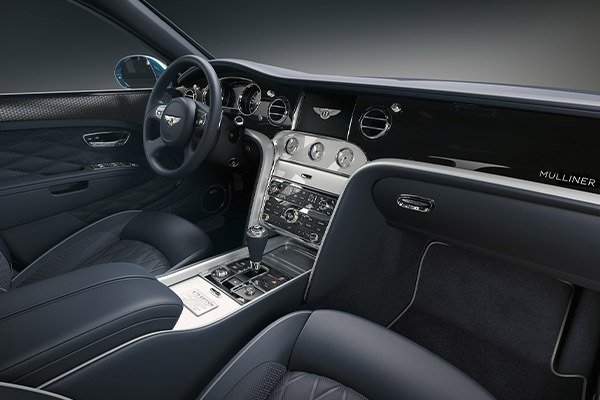 On the inside, the special model has 6.75 Edition embroidery on the seats. To evoke the vehicle's engine, the ventilation controls have a design that looks like the engine oil cap. In addition, there's a cutaway of the powerplant on the face of the clock and gauges on the center console. When opening the door, the welcome lights project the 6.75 Edition logo on the ground. The Bentley Mulsanne still maintains its 6.75 twin-turbo V8 530hp mated with 8-speed ZF transmission.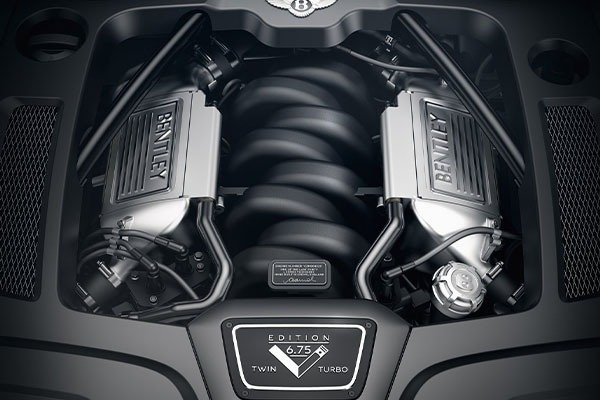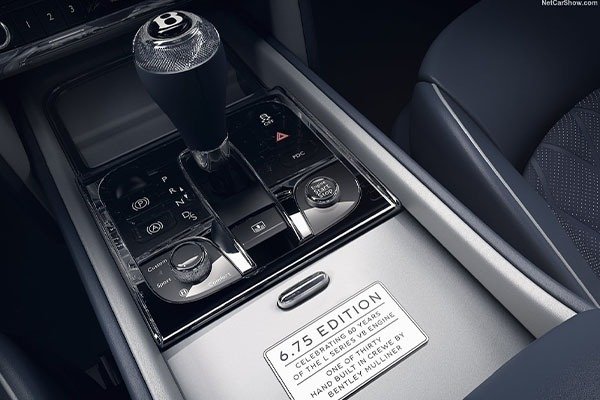 With the Mulsanne going away, Bentley is also announcing that the Flying Spur gets a hybrid powertrain in 2023. The company doesn't provide any details on the engine at this time. The natural assumption is that the sedan would use the electrically assisted turbocharged 3.0-liter V6 from the Bentayga that produces 443 horsepower (330 kilowatts) and 516 pound-feet (700 Newton-meters) of torque.
Bentley first used the Mulsanne name from 1980 to 1992 on the brand's version of the Rolls-Royce Silver Spirit. The company revived the moniker in 2010 for the current iteration of the sedan.