Checkout The Exotic Cars The Late Saddam Hussein's Son Left Behind (PHOTOS)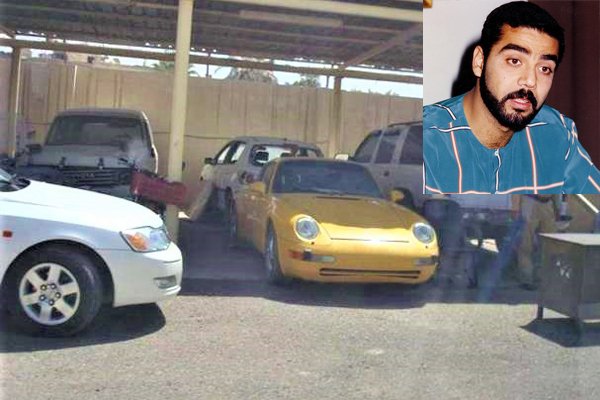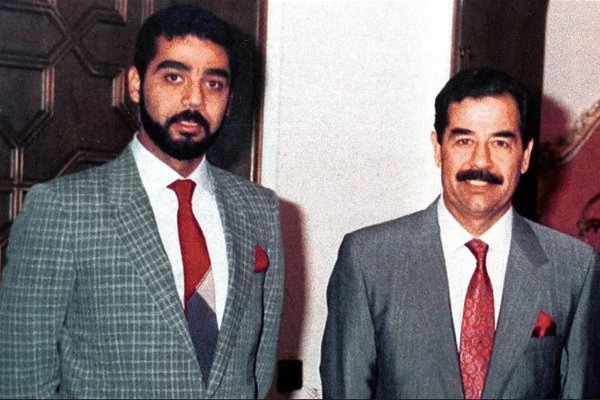 Uday Saddam Hussein al-Tikritti was the eldest son of the late Iraqi leader, Saddam Hussein.
Uday was, for several years, considered to be the likely successor to his father. However,  he lost the place as heir apparent to his yonger brother, Qusay,  due to injuries he sustained in an assassination attempt, his increasingly erratic behavior, and his troubled relationship with the family.
Uday had a nasty reputation of torture, murder, and jealousy.
He once murdered a driver with an electric carving knife. The crime of the driver was that the driver's boss had introduced a younger woman to Saddam Hussein. The woman would later become the the President's second wife.
Uday was also notorious for torturing Iraqi athletes that didn't perform up to his standards.
As head of the Iraqi Olympic Committee, he supervised  the imprisonment and torture of Iraqi athletes who were deemed not to have performed to expectations. He called dogs and monkeys to their faces. Imprisoned football players were forced to kick a concrete ball after failing to reach the 1994 FIFA World Cup finals.
The head of members of the Iraqi national football team were shaved after failing to achieve a good result in a tournament in the 1980s.
Uday Saddam Hussein was killed in 2003 by members of the United States Army in Mosul.
Before his death Uday has reportedly amassed a car collection of over 1,200 luxury vehicles, including a Rolls-Royce Corniche valued at over $200,000.
Some exotic cars in his collection include Ferraris, Porsches, Rolls Royces, Chevrolets, Lamborghinis, and Plymouths, etc.
It was once reported that Saddam Hussein burned many of  Uday's luxury cars as punishment for killing a bunch of people.
Many of the cars in the collection were damage in the U.S. bombings of the Iraq.  Others were destroyed and looted by angry Iraqis.
The United States Army blew up one of his seized collectables to demonstrate how car bombs worked.  That vehicle was a super rare Lamborghini LM-200.
Many pieces of Uday's car collection are yet to be found.
The country of Iraq is littered with underground bunkers and hidden facilities that many of the lost vehicles may take years to be uncovered.
See below some photos of cars in Uday's collection.