Hyundai Launches Facelifted Avante (Elantra) In Its Home Country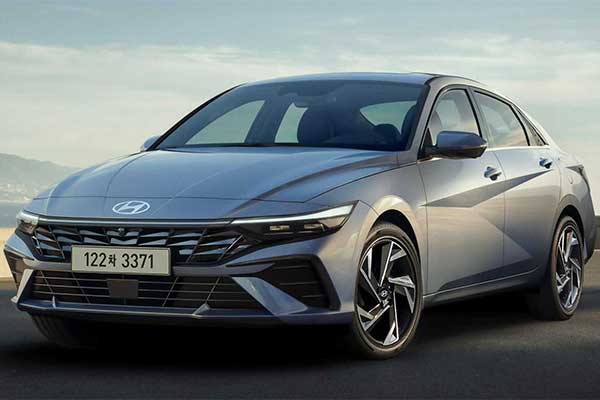 Hyundai has launched a facelifted Avante (also called Elantra globally) in South Korea. Although it may seem too early since it was originally launched in 2020, the facelift is here.
Predictably, changes are focused on the front end, with the sedan adopting a more serious and high-end look. The redesigned face includes a new pair of more horizontally-arranged headlights that are connected through a trim piece, a narrow grille that is now separated from the lower intake, and sportier faux side bumper intakes surrounded by black-finished trim pieces.
There's not much going on at the rear where the Elantra's taillights have been seemingly carried over. We do notice the bumper has a different look with a pseudo diffuser and a wide U-shaped silver element extending from one corner to the other. We're getting the impression there are more glossy black surfaces than before while the red horizontal reflectors appear to be slightly wider.
The side view remains largely unchanged, except for new sets of wheels. Elsewhere, the plastic C-pillar panel now has a more intricate pattern, while the chrome beltline is slightly thicker at its tail end. Inside, we see a new Sage Green upholstery made with ecological and sustainable materials. The digital cockpit with dual 10.25-inch screens remains the same.
The current Hyundai Elantra model has a choice of several engines ranging from 1.6 to 2.0 liters with a capacity of 123 to 280 hp, as well as a hybrid version.