JJC Skillz Acquires Land Cruiser Prado Days After Wife, Funke Akindele Bought Lexus LX 570 SUV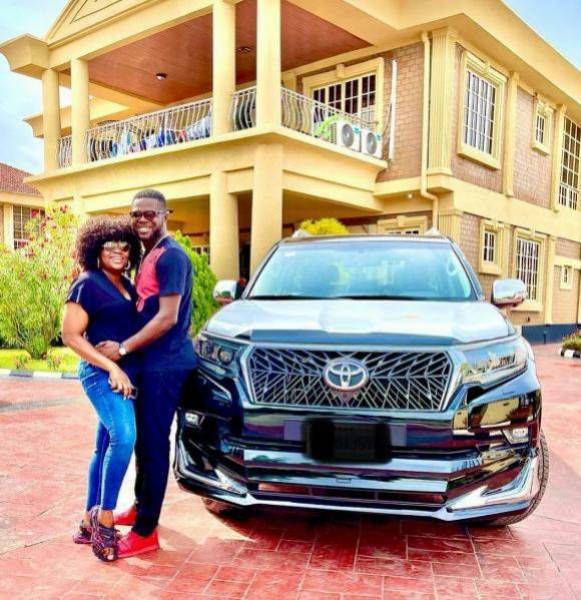 JJC Skillz acquires Toyota Land Cruiser Prado days after actress and wife, Funke Akindele popularly known as Jennifer bought Lexus LX 570 SUV.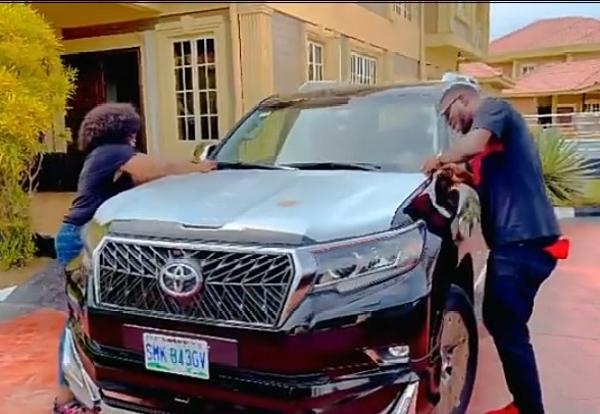 Abdulrasheed Bello, popularly known as JJC Skillz, has acquired a brand new Toyota Land Cruiser Prado luxury sport utility vehicle (SUV).
JJC Skillz acquisition comes days after his wife, Nollywood actress Funke Akindele-Bello splashed out on a brand new Lexus Super Sports LX 570 SUV .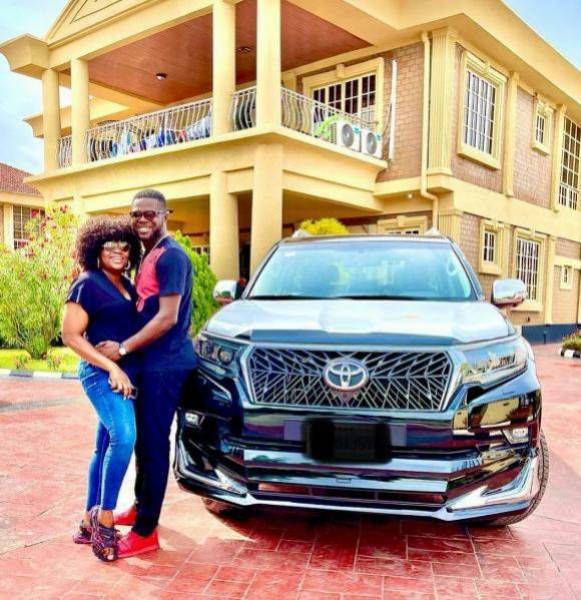 Video
The 44 year old took to his Instagram page to share the news with his fans.
"To God be the glory 🙏🏽 Tear rubber part 2 🚗 Thank you to our family and friends. My wife @funkejenifaakindele @sceneonetv Subscribers / @amen_estate_lagos @omoghettothesaga Everyone that has and will support the Bello family. I pray God answer all your silent prayers. 🥰 Amen"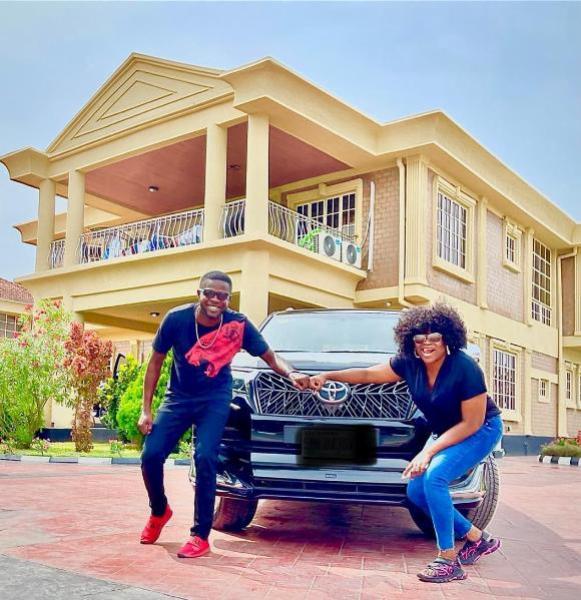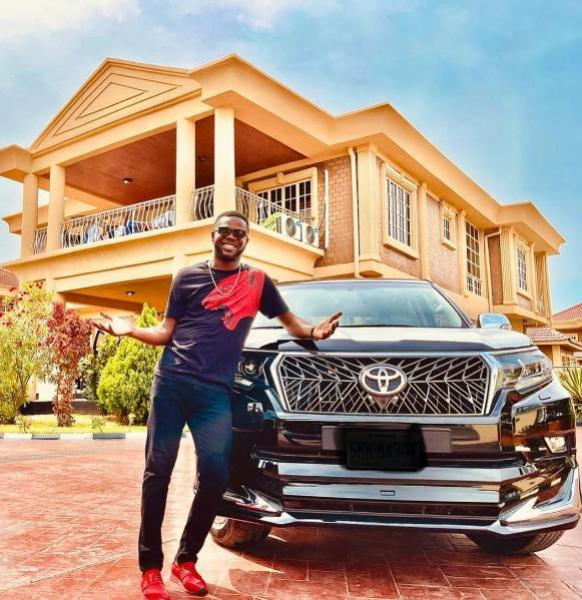 His wife, Funke Akindele, also shared the news of the acquisition on her Instagram page with the caption :
"Last last na all of us go chop breakfast!! 💃💃Thank God for crowning our efforts with success. You work so hard dear @jjcskillz.
"We waited patiently for a lot of things. We were working hard and remained hopeful that better days will come. So all glory to God for today and many Good days to come. A big thank you to all our fans and well wishers @amen_estate_lagos
To all my fans, friends and family, keep working hard and no look another man own to gauge your own o! Everyman has his time. May we live longer to reap the fruits of our Labour. Congrats Baba ibeji."
JJC's Toyota Land Cruiser Prado sport utility vehicle (SUV) is specially built to take on Nigeria's toughest terrain. Yet inside, it comes with luxurious features that are custom made to comfort the mind.
Prado's advanced safety features include Toyota Safety Sense [S1], Pre-Collision Safety system, Reversing cameras, Automatic High Beam, Road Sign Assist, Active Cruise Control – High Speed and Lane Departure Alert.