2021 Kia Carnival Hi Limousine Is A First-class Minivan With Massive TV
South Korean automaker Kia unveils high-roofed, stretch variant of its Carnival (Sedona) minivan dubbed the Hi Limousine.
Inside, the first-class MPV boasts more headroom and a 21.5-inch screen equipped with terrestrial HD-DMB TV signal, HDMI and USB ports.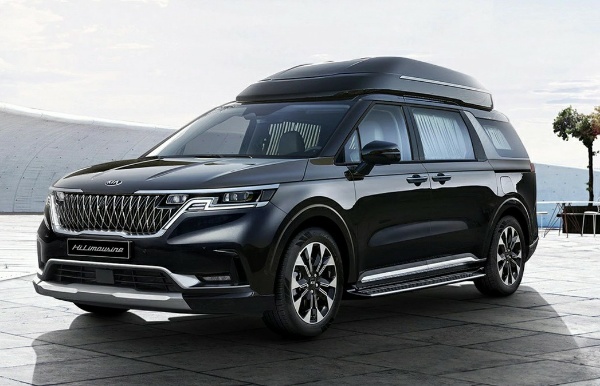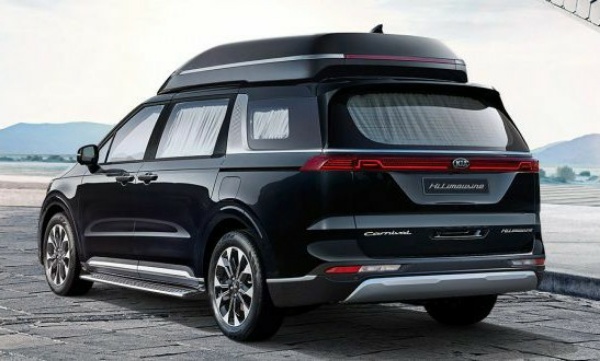 The latest and fourth-generation Kia Carnival debutted in August and now Kia has released a stretch and more luxurious variant of the minivan into the South Korean market.
The first-class minivan, dubbed as the 'Hi Limousine', has been extended with 0.45 meters. It will be available in both seven and nine-seat configurations.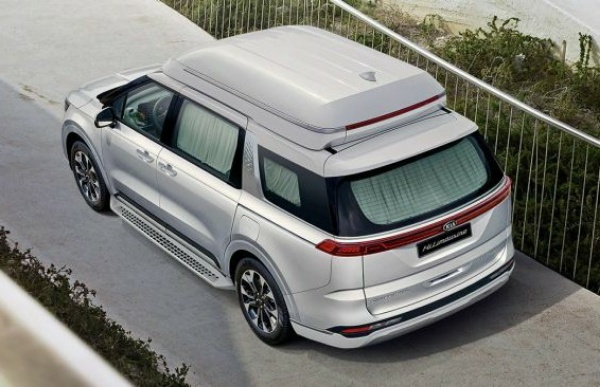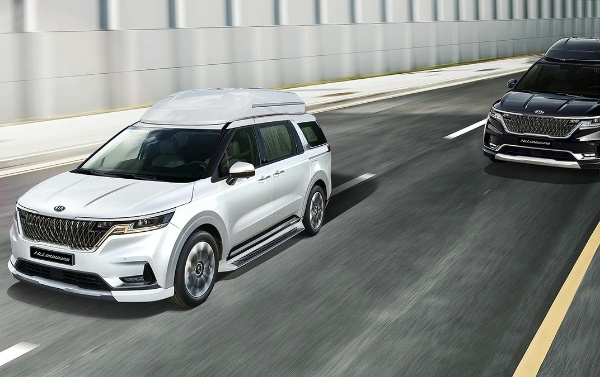 Features that distinguish the 'Hi Limousine' from the base Carnival, known in some markets as the Kia Sedona, include a roof box. The raised roof offers 291 mm (0.30 metres) more headroom than the standard model
Other exterior upgrades includes a front bumper guard, side steps, a large LED auxiliary brake light at the rear of the high roof and a 'Hi Limousine' emblem on the tailgate.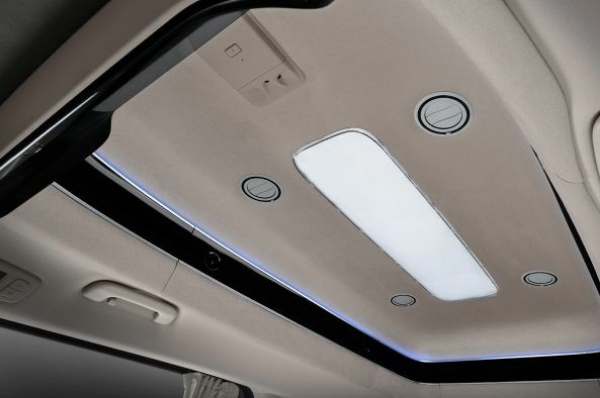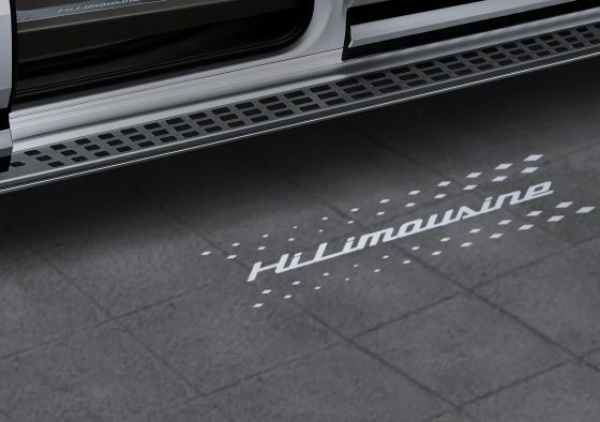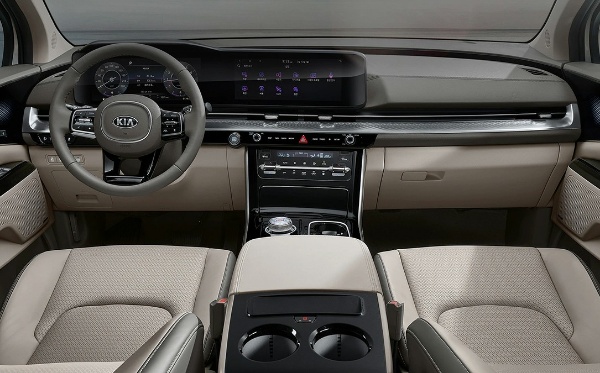 Inside, the Kia Carnival 'Hi Limousine' comes with several standout features, including a rear, foldable 21.5-inch TV. The smart screen is equipped with terrestrial HD-DMB TV signal, HDMI and USB ports.
There is also a 12.3-inch Supervision digital instrument cluster display; a 12.3-inch UVO touchscreen infotainment system; privacy curtains, Nappa leather upholstery and a built-in air purifier.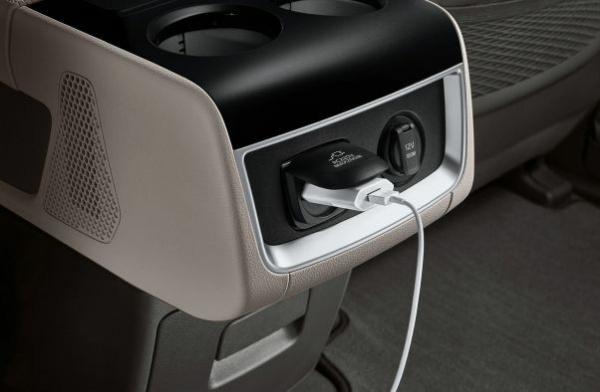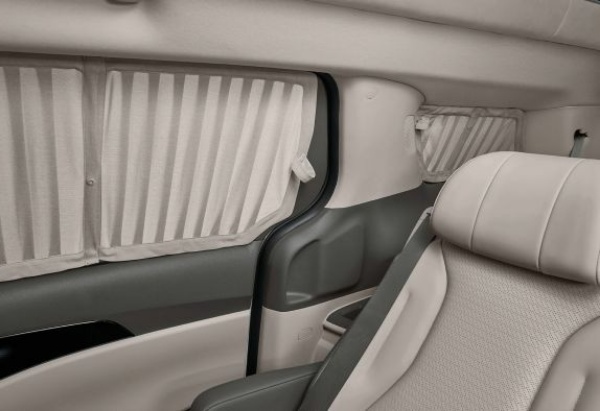 Safety and driver assist systems includes seven airbags; ABS; EBD; brake assist; autonomous emergency braking; lane departure assist; active cruise control; rear cross-traffic collision avoidance and driver attention alert.
Powering the first-class minivan is a Smartstream G3.5 GDI V6 petrol engine. It pumps out 290 HP and 355 Nm (262 lb-ft) of torque.
Kia Carnival Hi Limousine is only available in South Korean market for now. Prices start from 60.66 million won (N20.8 million) for the nine-seat version. The more luxurious seven-seat option costs 62.71 million won (N21.5 million).