Chevy Decorates Arena's Wall With 2020 Corvette To Promote The Arrival Of The All-new Sports car (Photos)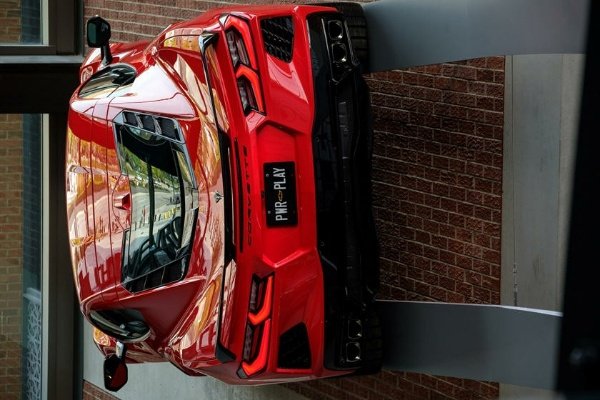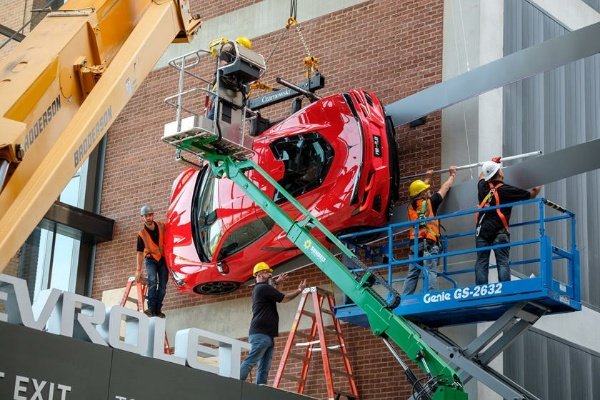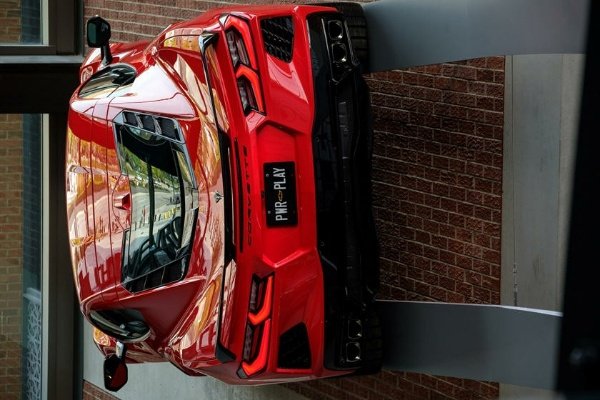 General Motors has decorated the walls above the Little Caesar's Arena in Detroit with a 2020 Chevrolet Corvett Stingray to promote the arrival of the all-new sports car.
The wall art is a Corvett Stingray Z51 3LT pre-production prototype that has been repainted from its camouflage test finish to a Torch Red. It is also fitted with a license plate that reads "PWR PLAY" — as a reference to the Red Wings.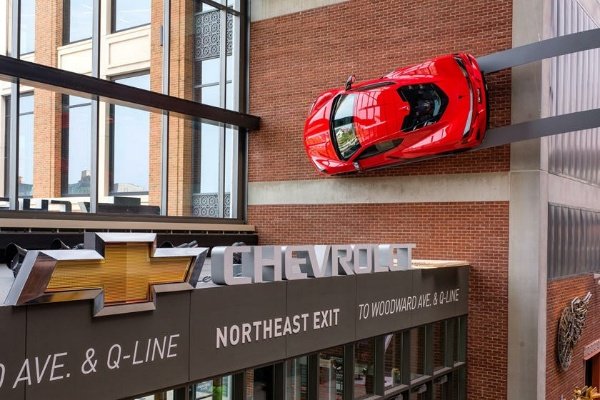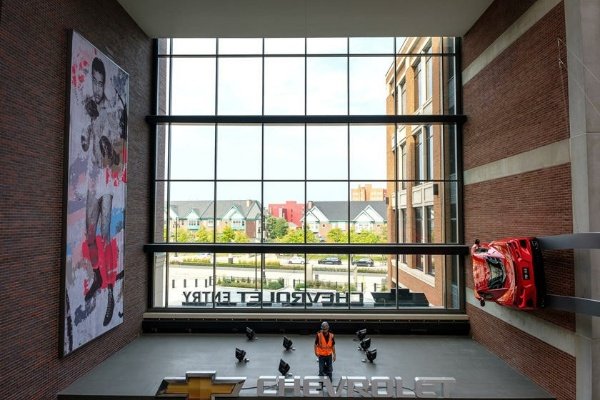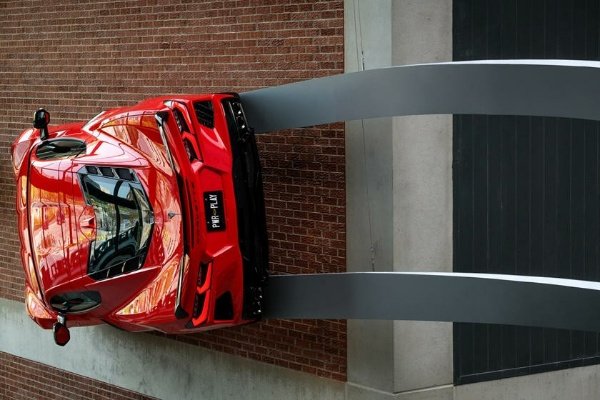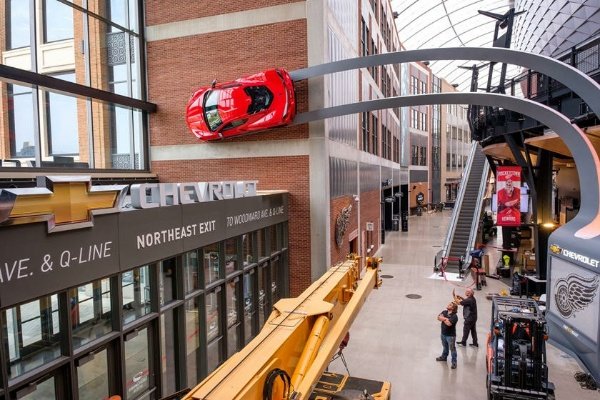 Also included are a pair of metal stripes that comes out from the 2020 Chevrolet Corvett Stingray rear wheels to make it look as if the car moving across the wall.
The all-new 2020 Corvette Stingray 1LT starts at $59,995. Next up is the 2020 Corvette Stingray 2LT, which will start at $67,295. Finally, the 2020 Corvette Stingray 3LT is priced at $71,949 — all prices includes destination, minus clearing cost.
What Do You Think About This Awesome Piece Of  Artwork?