New Toll Fares, $36M Nigeria-Cameroon Border Bridge, LAWMA's New Trucks, Automotive News You Missed In August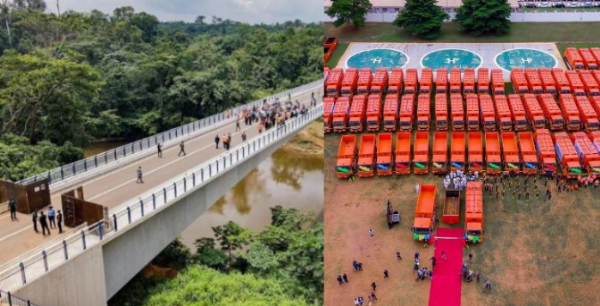 New toll gate fares, $36m Nigeria-Cameroon 1.5km border bridge, Kebbi remodels Toyota SUVs into APCs, here are Nigerian automotive news you missed in August.
Every month end, Autojosh will provide you with some of the news that made headlines in Nigeria. These includes news revolving around the state and federal government, as well as stories from indigenous companies.
Here are Nigerian news that made headlines in the month of August and don't forget to stay tuned for more next month.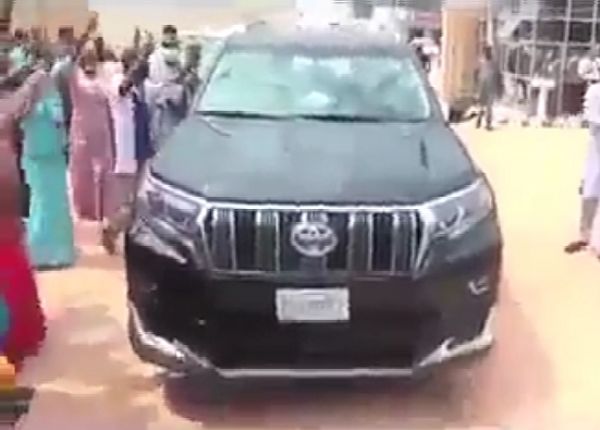 Watch As Joyful Staff Surround JAMB Boss' Toyota Prado As He Resumes Second Term
FCT, NADDC To Collaborate On Renewable Energy Powered Transportation Solutions For The Abuja Metropolis
Oniduro Mi Crooner 'Yinka Alaseyori' Gets Toyota Highlander From Pastor Iginla After Ministration In Abuja
Enugu State Gov. Ugwuanyi Awards Scholarship To 2 Students Of Govt. Technical College Who Built Aircrafts
FG Opens Nigeria's Four Major Airport To Qualified Entities For Concessioning
Gov. Sanwo-Olu Unveils 102 Brand New Compactor Trucks & 100 Double Dino Bins For LAWMA
Nigeria's Newest Airline Green Africa Commences Commercial Flight Operations Today
Tollgates Return On Federal Roads As FG Approves N200 For Cars, N300 For SUVs, N500 For Trucks – See Full List
LASTMA Dismiss Officer Caught On Camera Soliciting Bribe From Vehicle Owner
Customs Probes Fatal Crash After Its Vehicle Killed 8 While Chasing Rice Smugglers In Katsina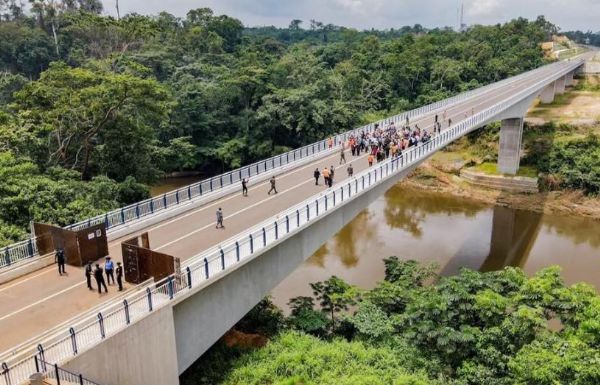 Pictures Of Newly Constructed $35.9 Million Nigeria-Cameroon 1.5km Border Bridge
First Vehicle Plant In South South Nigeria Nears Completion, Can Produce 108 Cars, 56 Buses In 2 Weeks
N500 Billion Invested By Private Automotive Companies In Nigeria – NADDC (PHOTOS)
Lagos State Govt. Releases Authentic Number Plate Prices
Lagos Transportation Ministry To Collaborate With LASU On Traffic Management
Helicopter Operator TAL's $7M Investment Threatened In Nigeria As NCAA Refuses To Renew Its AOC
Popular Broadcaster Dayo Adeneye 'D1' Spent Entire Flight Trapped Inside Air Peace Faulty Toilet
CMS/Marina Rehabilitation : Lagos CBD Calls For Patience, Support Of Road Users
Ikot Oku Ikono Bridge: 10 Things To Know About The Longest Flyover Bridge In Akwa Ibom State
Expect More Federal Roads To Go On Concession – FG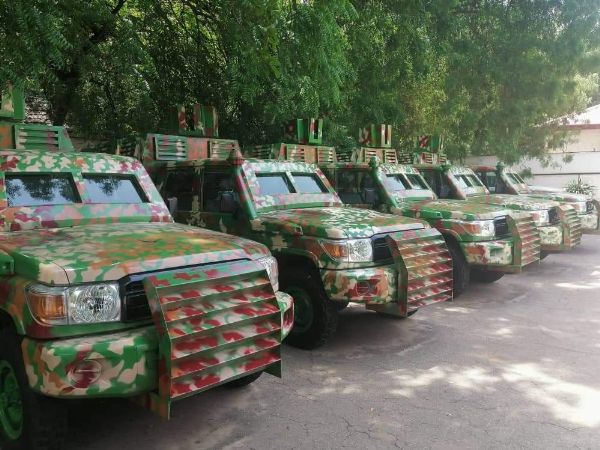 Kebbi Remodels Toyota Land Cruiser SUVs Into Armoured Personnel Carriers To Fight Banditry
Shortage Of Petrol To Gas Vehicle Converters Might Frustrate FG Plan
Nigeria's Ex-petroleum Minister Ibe Kachikwu : Why My Jaguar Sports Car Was Impounded In The US
Lagos Warns Motorists Against Violation Of Traffic Laws
After Two Successive Flight Suspensions, UAE To Lift Ban On Flight From Nigeria, 5 Others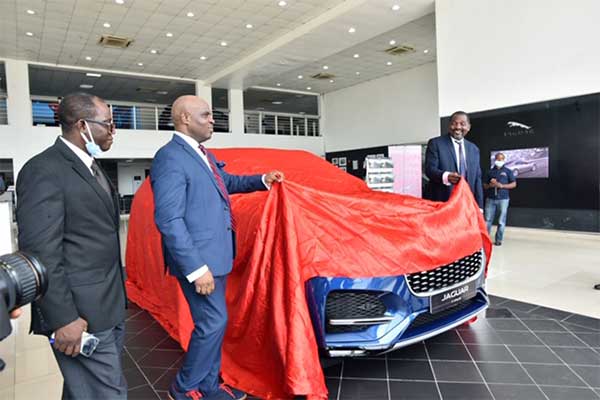 Coscharis Motors Unveils 2021 Jaguar F-Pace SUV To The Nigerian Public
2 Weeks After Maiden Flight, Alleged Owner Sues Green Africa, Demands 55% Shares, N625M For Damages
Nigeria To Commence Manufacturing Of Airplanes In 2023, As FG Partners Hungarian Company
FRSC Partners Police On Traffic Control, Security, In Enugu
FG Approves Over N4 Billion To Fuel Nigerian Police Vehicles Nationwide