Nigerian From Nnewi Built This Lovely Sporty Car (Video)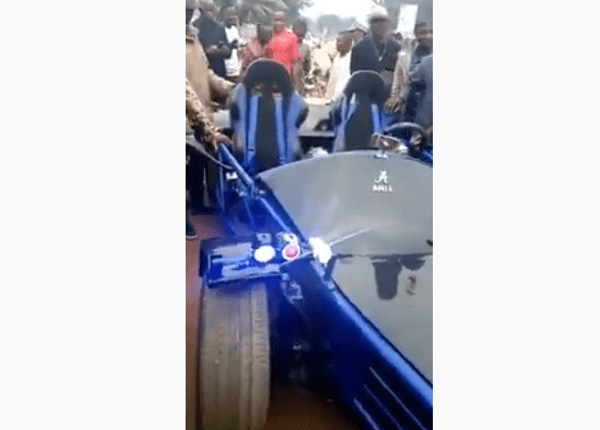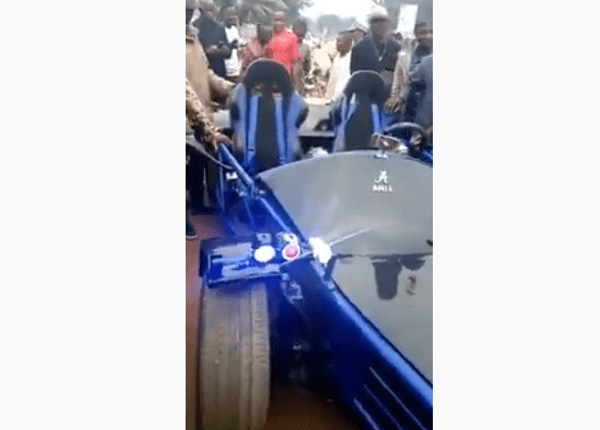 No matter how bad you may think Nigerians are, there are still a lot of good ones among us who keep making us proud. One of these people is this Nigerian man in Nnewi, Anambra state who built a four-wheeled vehicle.
His four-wheeled vehicle comes with just the driver and a front passenger seats.  It also has headlamps and tail lights, gear lever, seatbelts, handbrake and some dashboard buttons. From the video. you'll see the car is registered because there is a number plate on the body of the car. We can't tell if it's authentic or not.
This is not the first time a Nigerian is making something like this. The other time, Ofodile Anulika, produced the first military unmanned aerial vehicle. Another person also worthy of mention is Kehinde Durojaiye, who got featured on CNN for building a flying jet car.
Watch the video of the four-wheeled vehicle built by a Nigerian below;