12 Bridges Around The World Built To Preserve Nature And Wildlife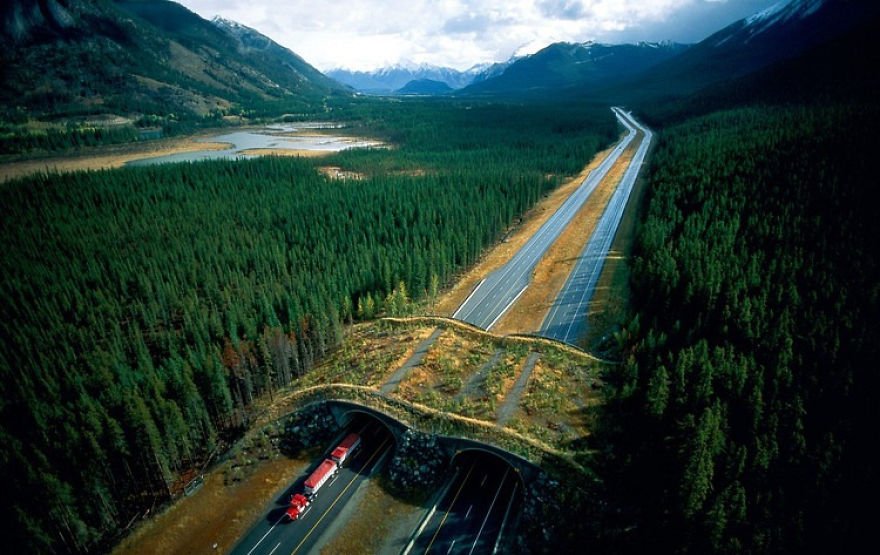 Nature is beautiful,and we are loosing it everyday ,because of technology and the need for more space to accommodate the ever growing population.Some bridges are an exception to this .Check them out !
Ecoduct In Banff National Park, Canada
Ecoduct In Colorado
Ecoduct In Germany
Elephant Underpass In Kenya
Turtle Tunnel In Japan
Wildlife Crossing In Belgium
Wildlife Overpass In Banff, Alberta
A Green Wildlife Bridge Over An Autobahn In Germany
A Rope Bridge Over The Hume Freeway In Victoria
A Tunnel For Animals Under The Highway, Finland
Bridge For The Animals In North Brabant Provice, Netherlands
And finally …….Nope ! I know what you might be thinking ,its not Nigeria and those are not Fulani cows
Cattle Underpass In Victoria, Australia
These images provokes questions : How much value do we give to wildlife and nature in Nigeria ,wouldn't such structures help curb the menace of cows and other animals obstructing traffic ?.
Its safe to say that these structures have potentially helped prevent accidents on the highway especially at night(animal collisions ).
Kindly air your opinions .
Credits:Boredpanda