Adesua Applauds Husband Banky W For His Reply To Ladies That Mocked His Old Range Rover SUV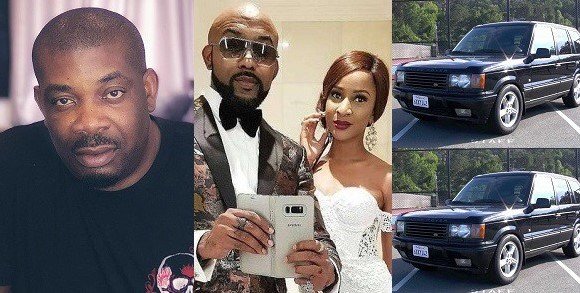 Yesterday, we made a post on how Don Jazzy blasted the ladies that mocked Banky W for driving 2002 model Range Rover Suv. You can read about it here.
Not so long ago, Banky W wrote an open letter to those ladies that mocked him. You can get to know what he wrote in the open letter through the link here.
After all said and done, Adesua Utomi, an actress and wife to Nigerian singer Banky W, supported here husband as would every married lady.
She took to her Twitter handle to applaud husband for his open letter in response to the mockery by the ladies.
In her reaction, Adesua praised her husband as she wrote:
Trust my husband to make lemonade out of Lemons. This isn't a response to the ignorance. This is a write up of life lessons. Beautifully written baby. 💜😍💜