Cadillac Debuts Celestiq Production Model With 600Hp And Rolls Royce Esque Luxury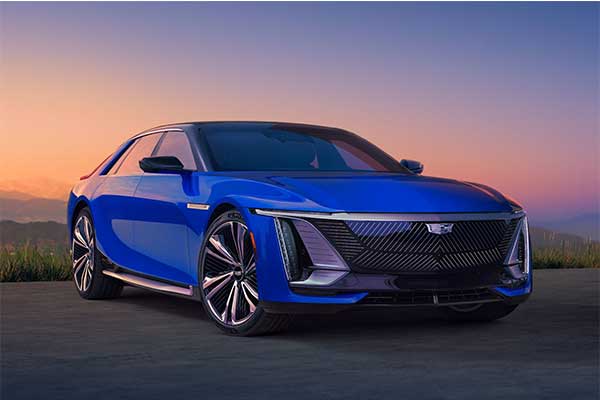 Cadillac has finally shown the production version of its most anticipated model yet the Celestiq. The American luxury car manufacturer will now know how many individuals will spend $300,oo0 on a luxury EV instead of a Rolls Royce.
The hand-built nature of the car means production, due to start in December 2023, will be limited to just 1.2 cars per day, meaning annual volume will be well below 500 units. To handle production, Cadillac has invested $81 million in parent company General Motors' sprawling Global Technical Center in Warren, Michigan. The bulk of the funds have gone toward equipment for low-volume production, such as 3D printers, Cadillac said.
Previewed by a concept earlier this year, the production Celestiq features a 111 kWh battery pack that powers a dual-motor all-wheel-drive system developing an estimated 600 hp (447 kW / 608 PS) and 640 lb-ft (867 Nm) of torque. This setup enables the car to accelerate from 0-60 mph (0-96 km/h) in 3.8 seconds and travels approximately 300 miles (483 km) on a single charge. The big sedan supports a 200-kW DC fast charging that provides 78 miles (126 kilometres) after plugging in for 10 minutes.
The Celestiq comes with Air Suspension and Magnetic Ride Control 4.0 that will cosset occupants with a pillowy-smooth ride. That's not where it ends, though. The five-link front and rear suspension has been tailored to reduce disturbances but allow for superb handling and response.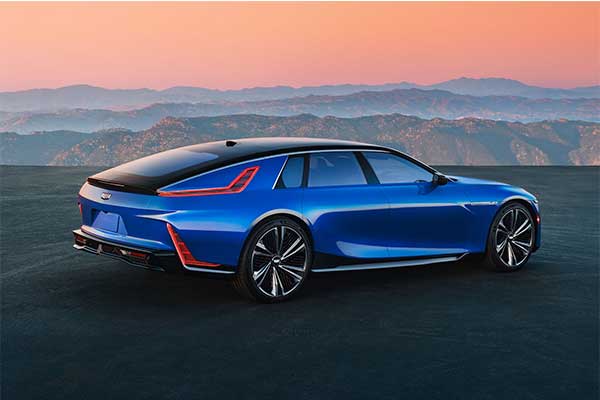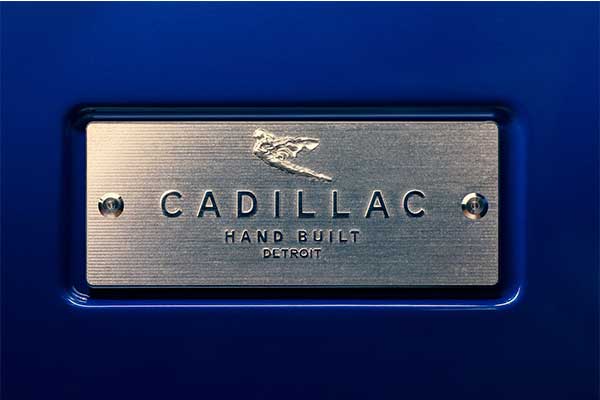 Unlike the mid-engined Chevy sports car, the electric Celestiq's bodywork is tastefully sculpted. Its slippery surface hides extensive carbon-fibre body panels that are virtually void of defined lines.
There's no belt molding or door handles, either. The large power-operated front and rear doors open at the touch of discreet buttons on the B-pillar, but not before the Celestiq welcomes the driver with a light show when it detects the key fob is within 15 feet.
Similar to the outside, the inside is covered in high-end materials with leather on almost every surface. If it looks like metal, it's metal. If it looks like carbon fibre, it's carbon fibre. But it doesn't have to be, say, carbon fibre. Celestiq buyers will get a purchase experience like that from Rolls-Royce or Bentley, where they will have the ability to choose virtually any colour or material they want, anywhere in the car, as long as they're willing to pay for it. Cadillac is happy to do special colour matching or even incorporate personal items into the interior. A 55-inch-diagonal display dominates the dashboard. It's actually two screens sharing one pane of glass. The driver uses a metal-and-glass knob on the console for controlling the system. The passenger can play media and use the Internet so there's a privacy shield that keeps the driver from seeing it. In addition, an 11-inch-diagonal monitor is at an angle on the centre stack between the front occupants.
Each rear passenger gets a 12.6-inch-diagonal screen, and there's an 8-inch-diagonal display back there for adjusting the seating position, and temperature, and operating the doors.