Drake's And Davido's RR Cullinan, Billionaire Okeowo's Car Collection, Here Are News In May You Have Missed
Drake's and Davido's Rolls-Royce Cullinan, billionaire Okeowo's incredible car collection, here are news in the month of May you have missed. 
Every month end, Autojosh will provide you with some of the best automotive stories you might have missed revolving around local and foreign celebrities as well as car reveals.
Here are some of the news in the Month of May you might've missed and don't forget to stay tuned for more next month.
Check Out Drake's One-off Chrome Hearts Rolls-Royce Cullinan, Now On Display At Museum
China Gets Special Mercedes-Maybach S480 With Less Power To Beat Heavy Tax
Hyundai Recalls 390,000 Vehicles For Engine Fire Risk, Owners Advised To Park Outdoors
Jude Okoye Flaunts His Cars (PHOTOS)
China Now Has More Billionaires Than US, They Are Now Ordering $1M Rolls-Royce Through Phone App, WeChat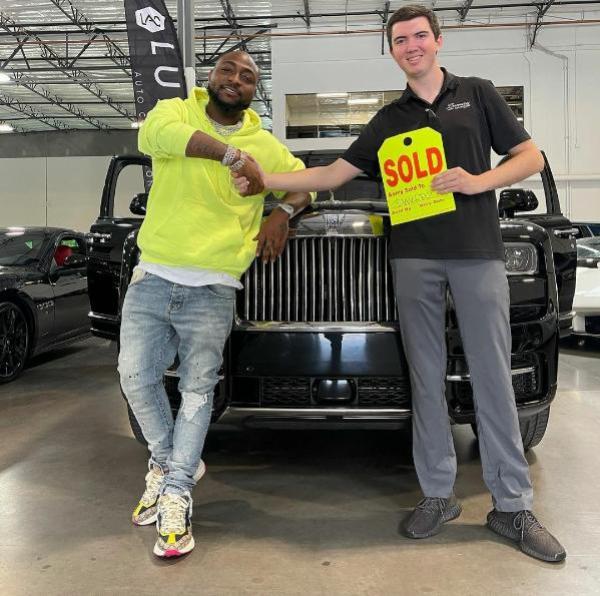 Davido Buys Rolls-Royce Cullinan SUV Worth N350 Million (Video)
Actor Zubby Micheal Flaunts His Latest Ride, Range Rover SUV (Video)
N'golo Kanté Going Home In His MINI Cooper After Helping Chelsea To Defeat Real Madrid
Capsized Cargo Ship Carrying 4,200 New Hyundai Cars Sliced Into Pieces And Raised (PHOTOS)
Toyin Lawani Surprised US-Based Daughter, Rents Hummer Limo To Convey Her To Birthday Party (PHOTOS/VIDEO)
Drive Like Putin : AURUS Senat L700 Limousine Specs, Photos
Aurus Senat S600 Specs, Photos : Russia's Answer To Mercedes S-Class And Rolls-Royce Ghost
Rapper Lil Pump Angry After Vandal Damaged His 2 Rolls-Royces And Range Rover
Ahmed Musa Motivates Fans With Encouraging Words While Posing With His Mercedes G-Wagon And Range Rover
RCCG Pastor Dare Adeboye Laid To Rest At The Redemption Camp (PHOTOS)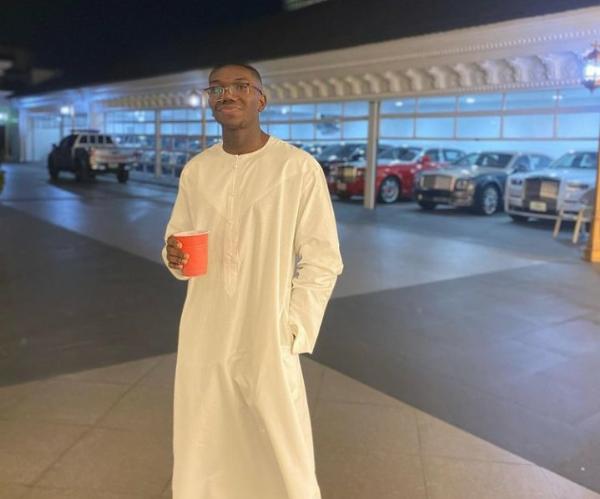 Billionaire Son Ibukun Okeowo Shows Off Dozens Of Cars In Dad's Collection, Including Rolls-Royces, Bentleys
Ex-Super Eagles Goal Keeper Vincent Enyeama Poses With His Chevrolet Camaro SS
Davido Buys Range Rover SUV For Daughter 'Imade' As Birthday Gift (Video)
Ronaldo Misses Juventus Training To Visit Ferrari HQ, Gets Unique $2m Hypercar
Dino Melaye Stylishly Flaunts His Incredible Car Collection While Boarding His Bentley Mulsanne
Israel "IRON DOME" System Intercepting Multiple Inbound Missiles Fired From Palestine (Video)
Museveni Rides In Open-top SUV As 76-year-old Gets Sworn In For 6th Term As Ugandan President
Davido, Funke, Pasuma, Here Are 8 Nigerian Stars Who Have Acquired Luxurious Cars Since The Start Of 2021