11 Popular Cars Of The 90s In Nigeria That Have Been Discontinued
The 90s were good car years and some iconic names still linger in our heads till date. Most of us grew up and probably loving these model, but as years went by they disappeared. In this article, we will be looking at 11 popular cars that graced our streets in the 90s. Multiple brands are allowed as some brand have more than one iconic models.
1. Isuzu Trooper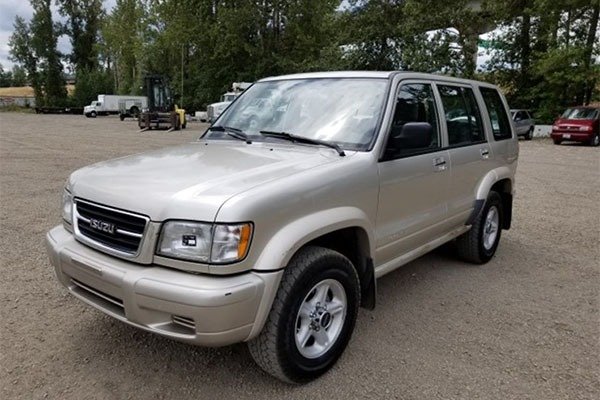 Isuzu no longer makes passenger cars sort of but the Trooper was one hell of an SUV back in the day. Most of us 90s kids will definitely remember this vehicle that was so popular even before we were hearing the likes of the Toyota Land Cruiser Prado. It was available in a 3 and 5door variant and it spanned 2 generations as it was discontinued in 2002.
2. Nissan Terrano II
The Nissan Terrano II was also a great SUV back in the day and Nigerians loved it. Its offroad prowess was impeccable as all models came with 4wd standard. The SUV was the only Nissan built-in Spain and exported worldwide. It was tough as nails inasmuch as it never used a v6 engine. Only one generation was made which debuted in 1993 to 2006. A 3 door and 5 door variant were available.
3. Daewoo Espero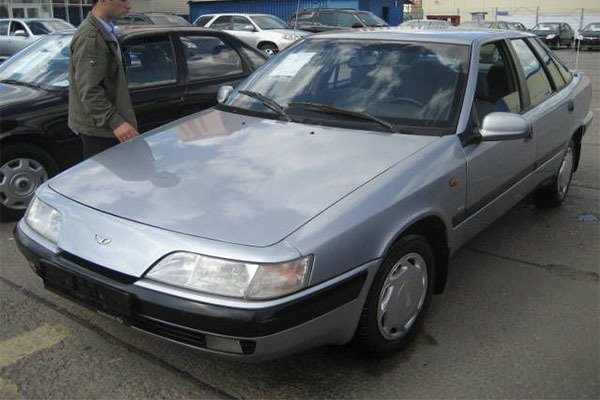 The name alone is nostalgic as the Daewoo Espero was way above its league in the early 90s. The car was a notchback sedan and it was loaded with features that rivals didn't dream about as at that time. It was among the first car in its segment to come with an optional CD player and an electronic odometer. It was a great car and very iconic.
4. Nissan Primera
The Nissan Primera was Nissan's answer to the Toyota Corona in the Nigerian market. It spanned 3 generations as the last generation was poorly received. It was quite popular and some can be seen to date roaming the street in different guises which consists of a sedan and wagon.
5. Isuzu Rodeo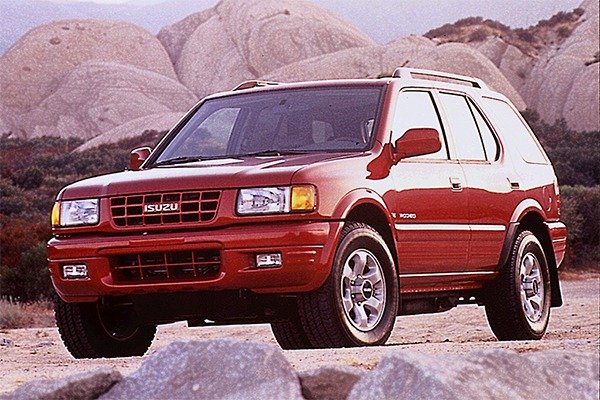 Another Isuzu SUV has joined the lineup and this one is even more popular than the Trooper. Enter the Isuzu Rodeo, a powerful compact SUV that graced our roads for a long time in the early 90s to the 2000s. It was available in a 3 door hardtop, 3 door soft top and a 5 door variant with a powerful 3.2 v6 that had a great engine noise that made it stood out. As usual with Isuzu, 4WD was standard.
6. Kia Capital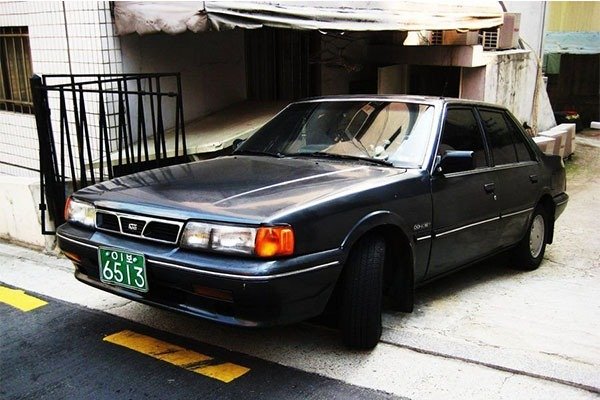 This was the first Kia product to land in Nigeria and although it wasn't really popular at first but it grew over time and Nigerians began to appreciate Kia more. The Kia Capital was only available in a 4 door sedan and it debuted from 1991 to 1995.
7. Toyota Carina E
One of the most popular Toyotas of the 90s that have come and gone is the Carina E. The Carina E was also known as the Corona and both cars were sold here in Nigeria despite the fact they were the same. The Carina E nameplate came out in 1992 and it was the most popular Toyota apart from the Corolla. It lasted until 1998 as it was replaced by the now-discontinued Avensis.
8. Peugeot 306
I would have loved to mention the 504 and 505 but those are 80s cars and don't count in this list. The Peugeot 306 was a car with many variations ranging from a 3 door, 4 door, 5door a 2 door convertible and a wagon. The 4 door sedan and wagon was the only variant available in Nigeria as it was assembled locally. It debuted in 1993 to 2002 and it was very popular in Nigeria. It was also used by the Nigeria police at one time.
9. Honda Prelude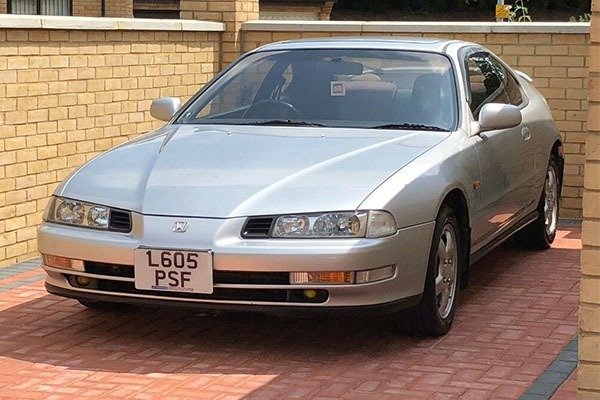 If you think a Honda will not make the list then think again. The Prelude was one of Honda's iconic car in Nigeria and its popularity was extreme. It was a 2 door coupe that was based on the even popular Accord. The model we are focusing on is the 1991 to 1997 model. The newer version was not widely received with few cars spotted here and there.
10. Suzuki Samurai
Before the RAV4s and the CR-Vs of this world there lived a small SUV called the Suzuki Samurai. It was a 3 door SUV available in both a soft-top and hardtop variant that rocked the 90s. The Samurai was popular because of its military-inspired design and great offroad abilities. It was very affordable too and was available in only a manual transmission.
Hyundai Excel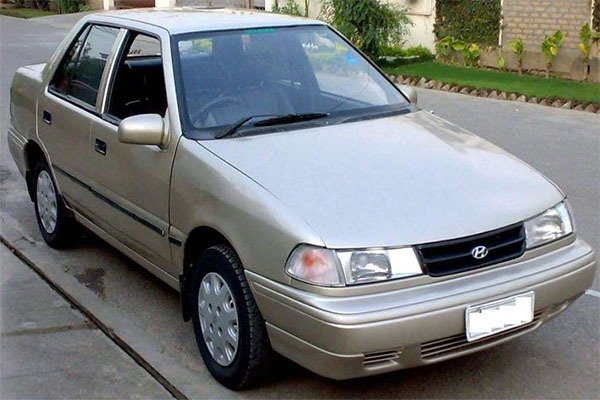 Most of us must have forgotten about this popular 90s car from Hyundai which was very iconic in Nigeria. Before we knew anything like the Hyundai Accent, this vehicle was roaming our streets and it also had its TV commercial that further increased its popularity. It was available in a 3 door, 4door and 5 door hatchback with the 4 door sedan being the only model available in Nigeria.